Allan Young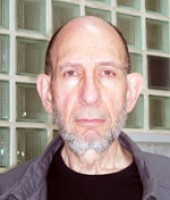 Department of social studies of Medicine, McGill University, Montreal.
The riddle of empathy and the evolution of social brains: an anthropological and historical exploration of cultural and clinical images of mind and brain observed through the medium of psychopathology.
01 June 2008 -
14 July 2008
History, philosophy and sociology of science
Projet de recherche mené dans le cadre du programme thématique "philosophie, histoire et socio-anthropologie de la psychiatrie et de la santé mentale" coordonné par Pierre Henri CASTEL, ENS, Agrégé en philosophie, PhD in Philosophy, PhD in Psychology, HDR 2003, chercheur à l'IHPST, chercheur associé au CESAMES.
Depuis une vingtaine d'années, la médecine mentale connaît un bouleversement qui affecte ses paradigmes, ses procédés thérapeutiques et ses concepts fondamentaux. Les questions classiques de la psychiatrie ont été peu à peu remplacées par des problèmes plus vastes regroupés sous l'intitulé : santé mentale.
[…]Partout dans le monde, l'épidémiologie psychiatrique, tiraillée entre génétique et sciences sociales, bute sur des dilemmes de teneur épistémologique […] qui se transforment en enjeux politiques […].Vu avec les lunettes de l'historien, une des manifestations les plus frappantes de l'émergence du paradigme de la santé mentale est le progressif repli, voire le déclin de la psychologie traditionnelle […]. La littérature internationale donne des preuves abondantes de ce bouleversement en cours en médecine mentale.
De nombreux programmes interdisciplinaires ont été initiés, au Royaume-Uni ou aux Etats-Unis, faisant collaborer cliniciens, philosophes, sociologues et anthropologues, pour qu'ils se saisissent des difficultés que ce nouveau paradigme véhicule. Car ces questions abstraites ont un fort impact sur les politiques publiques. En France toutefois, il n'existe aucun effort concerté pour élaborer ces questions dans un cadre à la fois problématique et interdisciplinaire. C'est pourquoi nous tentons de constituer une communauté de recherches interdisciplinaires cohérente sur ces questions, avec l'aide d'institutions et de chercheurs étrangers.